ABOUT US
The Poolside Spa Salon is a totally new concept. We provide all phases of hair care and specializing in
hair color and corrective color
. Skincare, waxing, massage therapy, body treatments and nail care are also on our service menu. One of the more popular features at KCPSS is the outdoor facility. A natural environment that creates a secret paradise and allows our guests a reflective break from their day. This area is ideal for lunch with a friend, a private party or a corporate function. We are not your typical Spa Salon.
The décor at KCPSSS is gender friendly. Warm, soothing colors that will welcome anyone. A copper finish front door opens into green chili walls and terracotta stained concrete floors; tall ceilings and open loft area with up lighting to accent tasteful art work. Soft lighting with a mix of spa and jazz music and faint sounds of tranquil water as scents of lavender and jasmine permeates the treatment rooms.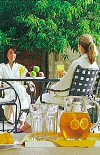 From inside the Spa Salon our guest have a complete view of the lush garden and pool area - just a few steps outside and they are poolside where they can relax with a glass of mango tea and focus on eliminating the stress from their day as they prepare for their treatment to begin. A highly trained staff member will help you select the service that fills your needs. From skin care, massage, body treatments, manicures, pedicures and
hair color and corrective color
. This is just a brief description of the Poolside Spa Salon. We can't tell you everything--that will spoil the surprise!
JUST FOR MEN
Men have finally figured out what all the fuss is about. Spa services have become very popular for men. From lawyers and accountants to carpenters to police officers. With stress on the rise everyone needs to find creative ways to unwind. Men need a comfortable environment with highly qualified staff where they feel welcome. Good music and a pleasant atmosphere add to our special touch. We know that manly men do "Spa" and that its okay to moisturize, get highlights and indulge in an occasional mani and pedi. Why should girls have all the fun?
YOUNG ADULTS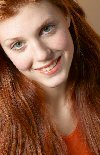 Teenagers as young as 13 or so have an interest in hair color and possibly issues with their skin. Most teens need guidance in these areas. We believe in keeping it as simple as possible. Hair color that is age appropriate and a skin care regime they will follow. Acne is one of the most difficult things for a teen to deal with; we have facials and light treatments especially for teens that need our help.
HAIR COLOR AND CORRECTIVE COLOR
All phases of hair care services are on the menu although
SUPERIOR HAIR COLOR and CORRECTIVE COLOR
is by far the most requested. With over 15 years experience, Karon is known for her expertise in
hair color and corrective color
. New clients with color emergencies seek her out and soon become regular clients that schedule their four to six weeks maintenance appointments. Karon knows that clients don't want to spend a lot of time fussing with their hair. She works with you to create a color and design that is "user friendly". She can take your color problems to the most natural looking highlights in town! From soccer Moms to professional women, a wide range of clients means a wide range of styles and color formulas. From fun and funky to slightly conservative, a little bit of everything. Only the most advanced performance hair color products are used in the Spa Salon. Rich and thick formulas for precise application that allows the color to stay put. With proper sectioning and application several shades of lift and deposit at the same time can lock in the shine and maintain integrity of the hair. Clients with darker hair can opt for highlights that complement their natural color. Warmer tones such as browns with shades honey and caramel or sultry reds, while blondes who spend the summer in the sun can maintain their color and keep it in great condition all year long. The knowledge of color and corrective color allows the rescue of any clients color disaster, evenly restore pigment, correct off tones, and blend or cover gray. Whatever your corrective color challenges, there are countless solutions to gently restore your hair to a more beautiful color.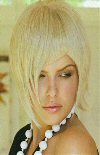 Each client gets full attention during his or her appointment at Karon and Company. Hair color clients needs are different therefore all formulas are customized, so for best results a complementary consultation is suggested in order to quote a more accurate cost and scheduling time.
Continuing education is a must. Every season brings on new styles with new color trends; even the classic styles and single processed colors need a fresh edge. You can call for an appointment at 270-2477900 or email your information and requests to
karon@karonandco.com
SPEEDY SHOPPING
The retail at KCPSS will appeal to a wide variety of clients. Many items will not be found in other salons. Karon and Company hair care products are all color friendly and highly concentrated. Shampoo and conditioners that take ordinary hair to extraordinary. Smoothies and elixirs that shape and mold hair with control and texture, and hair polish that leaves the hair with a polished finish. Hot tools such as flat irons and curling brushes are also available.
OUR PRODUCTS
Royal Touch Anti-Wrinkle Serum
Natural ingredients stimulate collagen growth.
Natural Botox Alternative
Reduction of deep wrinkles, fine lines, and smoother skin.
Royal Touch relaxes the muscles.
Realyze Under Eye Serum
Slows the wrinkling process
Suppresses inflammatory enzymes, decreasing puffiness and swelling
Strengthens capillaries, arteries and veins, thus reducing coloring
Reduces the risk of swelling
JEWELRY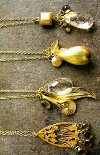 Fabulous jewelry by designers such as David Aubrey, Tommassini, Lois Hill and Peyote Bird; just to mention a few.
Any item can be purchased at the time of service, but lots of clients like to stop in to purchase a little something for themselves or purchase a gift for a friend.
Karon makes shopping effortless with convenient Gift Certificates. You can stop in the Spa Salon and select the gift yourself or you can call and make your request and the gift or gift certificate will be ready for pick up at a scheduled time. Gift certificates on line will be available soon. Just make your selection of services or a dollar amount. It is very easy but if you need help just call 270-2477900 for assistance. Gift certificates are always available, they can be purchased any time 7 days a week, 24 hours a day.
CORPORATE AND LEISURE PACKAGES
We know executives need to save time. We customize Gift Certificates or Spa Packages for business owners and their employees. Rewards for work well done, the employee of the month, Secretaries day, Bosses day, client referrals or any other occasion. Select from facials, micro dermabrasion, chemical peels, light therapy, gentlemen's facial, acne treatments, and high frequency treatments. Chocolate facials with strawberry wash, and Champagne facials are perfect for special occasions. Massage therapy, Manis and Pedis and our most requested is the Hair Color Spa package.
SAFETY AND SANITATION
Due to poor sanitation in some nail salons concern is on the rise. Please know that for your safety and ours, we take every precaution necessary and use the finest materials for sanitization. We also use disposable liners in our footbath.
INSURANCE DEMANDS
Please arrange for childcare when scheduling your appointment; we are pleased to accommodate your schedule. Due to INSURANCE DEMANDS concerning the pool, we cannot have children on the premises. This is a policy that we are bound to. Thank You for understanding.
SPA SALON BUSINESS HOURS
We are open Tuesday-Friday 8AM-5PM and after 5PM by appointment. Saturdays 7AM-Noon. Calls are accepted 7 days per week 7AM-7PM for scheduling and reservations.